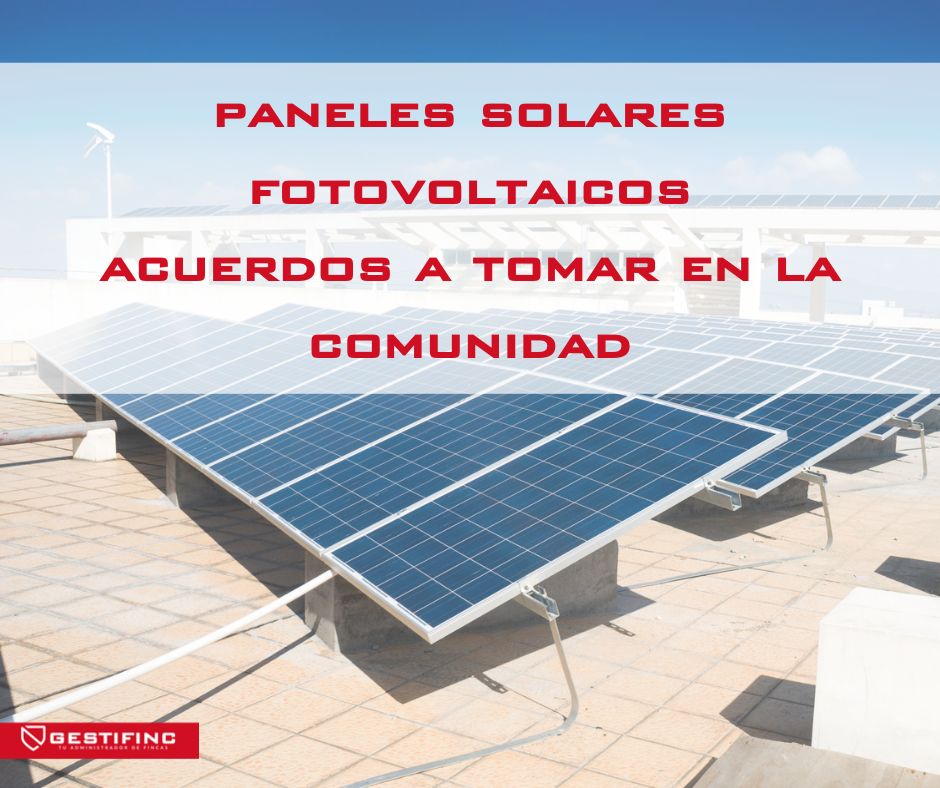 WHAT INSTALLATION DOES MY OWNER'S COMMUNITY NEED?
Before proceeding with the installation, the owner's community has to analyze what type of solar installation it wants to carry out depending on the purpose of the installation. In actualy, exist three instalations: solar fotovoltaica, solar térmica o solar mixta.
In this article we will analyze the advantages of installing solar photovoltaic panels, and in the future we will address the rest of the possible shared self-consumption installations.
Photovoltaic solar panels transform all the energy captured into electricity, but before installation, it is necessary to have a technical report explaining whether it is possible to proceed with this installation, its cost, its profitability and the different systems available on the market for this type of installation. With this report, the Board of Owners may adopt the corresponding agreements for its installation.
With this energy production system, based on the compensation of the electricity produced for the electricity consumed by the commercialization companies, homeowners' associations have many advantages. These are explained below.
• Los sistemas de autoconsumo compartido consiguen producir energía kilómetro 0, es decir, producida y consumida en el mismo sitio, con un menor coste económico y de consumo, caminando, así, hacia la autonomía energética.
– It does not generate tax obligations.
• Las necesidades del sistema de autoconsumo se integran, fácilmente, en el mantenimiento y contabilidad de la comunidad, sin generar sobrecostes de gestión.
Information provided by the Consejo General de Colegios de Administradores de Fincas de España.